Summer of 2008 I spent most of the summer roasting in Upstate New York working at camp, mostly working with video and photo, preparing the camp's media that year.
I had the pleasure of re-visiting New York City at the end of the summer and picked up a new Nikon D80 in the Giant Jewish Argos (an amazing place!)
Last weekend I got a new lens.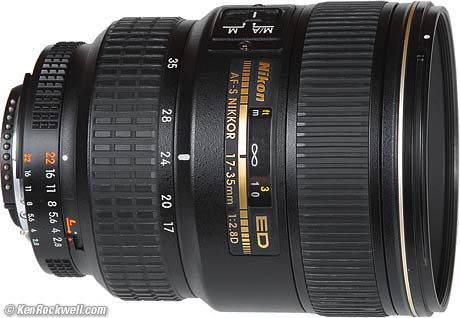 Ken Rockwell, whose site is a great internet resource for  camera reviews, real life lens tests and opinion on which cameras and lenses go well together, has a review of it here. He doesn't necessarily recommend it for a "DX" body like my D80, as 17-35mm becomes cropped to ~27-55mm, but upon consultation and a quick road test, decided it was the one for me. An affordable [edit: actually, affordable is not quite the right word] wide lens with a short zoom and fast f2.8 would turn a camera I know has potential into one that will help me compose the photo I want.
Bokeh isn't everything, but it sure tastes sweet.
Photo Blogs
Over the last few weeks I've come across a great selection of photo blogs, whether their content be stunning imagery, useful tips or an eclectic mix of those and more.
This site from MSNBC was launched a few weeks ago, a tumble-log format photo blog updated a couple of times per day with the best press and sports photos they can find.
Pictory is a showcase of photographs, stories and infographics. I particularly enjoy the New York Series — featuring loads of real life imagery with real depth and nostalgia.
I came across Lisa Bettany's work a few days ago, I especially love her series of shots on bad photography.
I noticed all the crummy photos I've taken over the last few years. After feeling mildly embarrassed, I realized how much I've actually learned about photography, simply from taking bad photos.
Do you have any favourite photo blogs? I've no intention of starting my own, but it'd be amazing to have the content and endeavour to do so.